Commercial Window Films to Meet All of Your Needs
At SolarTech, we have the commercial window films to meet your business needs both inside and out. From commercial grade solar window films to reduce energy costs and cut glare to high-tech safety and security window films to protect your employees and business from break-ins, weather emergencies and even bomb blasts, SolarTech offers a complete line of 3M commercial window films designed to provide the quality and protection you need at a fraction of the cost of replacing your existing windows. We also offer a wide selection of interior decorative and frosted window films that can add privacy and style to any office decor.
A trusted advisor to building owners, property managers, architects and interior designers since 1976, SolarTech can handle any size commercial window film job, from interior conference rooms and employee offices to multi-floor office towers.
Here is a look at some of the quality 3M Commercial Window Films SolarTech carries: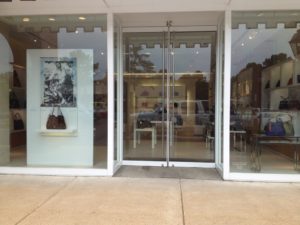 3M Prestige Commercial Window Films
Clear, spectrum-selective commercial window films popular with retail stores, QSRs and other office buildings that require clear vision through the glass without compromise in performance. These commercial grade window films offer optical clarity and thermal protection unmatched by any others in the industry and are available in a .   are simply the best window films available today!
3M Night Vision Window Films for Business Offices and Towers
Affordable, high-performance commercial window films available in a variety of shades to meet every business office need. These exterior window films are excellent for glare reduction and privacy enhancement too!
3M Safety & Security Window Films for Business
Provide an additional layer of protection around your building while blocking harmful UV rays with 3M Safety and Security Window Films from SolarTech. These high-tech commercial grade window films are specially-designed to secure glass in place during break-in attempts, weather emergencies, and even bomb blasts. These commercial window films can also be combined with SolarTech commercial sun control window films to provide heat rejection, fade reduction and increased privacy to any business office or building.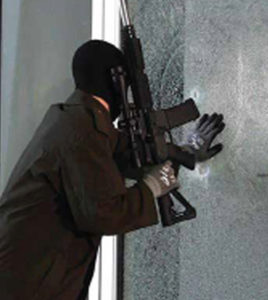 3M Daylight Redirecting Window Films for Business
Improve employee comfort, reduce glare and brighten your office space with 3M Daylight Redirecting Window Films from SolarTech. These commercial grade window films for business utilize micro-replication to redirect light that would normally hit the floor a few feet from office windows up onto the ceiling and further back into the room. The results are amazing. Heat and glare on employee desks is minimized, while office space that was formerly in the dark is now illuminated by wonderful, natural light. Research shows that these commercial grade window films designed specifically for business can redirect as much as 80% of light up onto the ceiling, providing more natural light, which has been linked to increased employee productivity and customer purchasing behavior. Plus, these commercial window films from SolarTech reduce your dependence on electric lighting, thus saving you money!
3M Thinsulate™ Climate Control 75 Window Films
Turn single pane office windows into double panes, or double pane windows into triple panes with 3M Thinsulate Climate Control 75 Window Films from SolarTech. These commercial grade window films increase the insulation performance of your office windows by 40%, thus helping keep your office space warm during the winter and cool during the summer. Designed to increase energy efficiency and savings year round, climate control window films from SolarTech are virtually invisible and do not impact the aesthetics of your existing windows. Plus, they are easier to install and more cost effective than replacing your existing office building windows with low-e windows.
3M Fasara and Dichroic Decorative Office Window Films
Don't settle for improving just your exterior windows, SolarTech can help with your interior office window film needs as well. Our 3M Fasara and Dichroic Decorative Window Films are designed to give your entryways, conference rooms, employee offices and retail space a touch of privacy along with the rich look of etched or cut glass and other artistic designs at a fraction of the cost. Click here for complete details on our decorative and frosted window film products.
Contact us today for a no-hassle, no-obligation quote to meet all of your commercial window film needs!